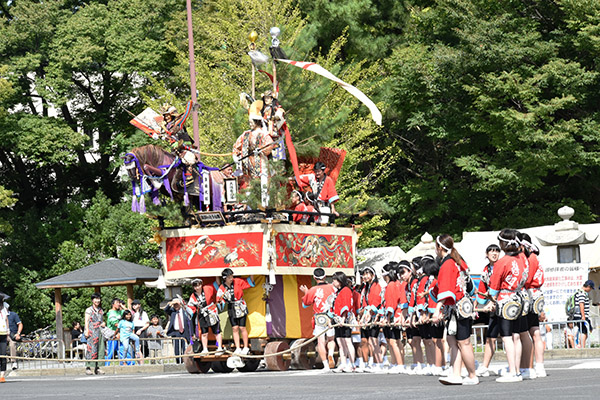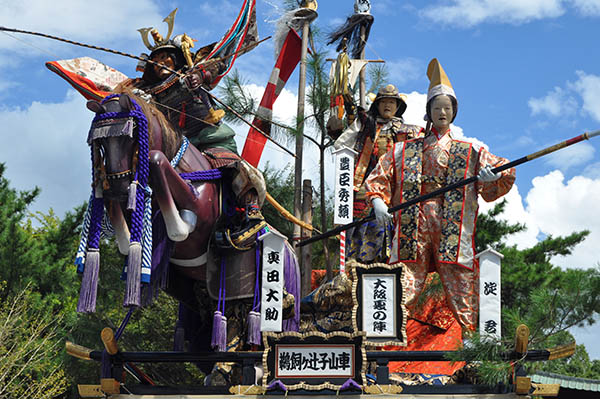 Ukaigazushi Yama has burned away during WWII, was restored in 1994. In 1793 the original Yama was constructed by a merchant of Kitamaebune ship.
The Yama was the only yama that was carried around by women; in that time all yama was carried by men, women could not join the yama parade. After WWII the Ukaigazushi yama was reconstructed and changed to yama which can be carried by women. the concept is reflected in the female dolls on the yama. Nowadays both men and women can join the yama parade with any yama.
The motifs of the decorated curtain are flying phoenix, parent and chick of crane resting on a pine tree, and chicken family poking foods; all of them mean full of congrats.