It is introduced the construction of Yama on this page.
Names of town in the Edo period gave the names of Yama.
Yama has two stages: samurai dolls are on the higher stage and decorated curtains are on the lower stage.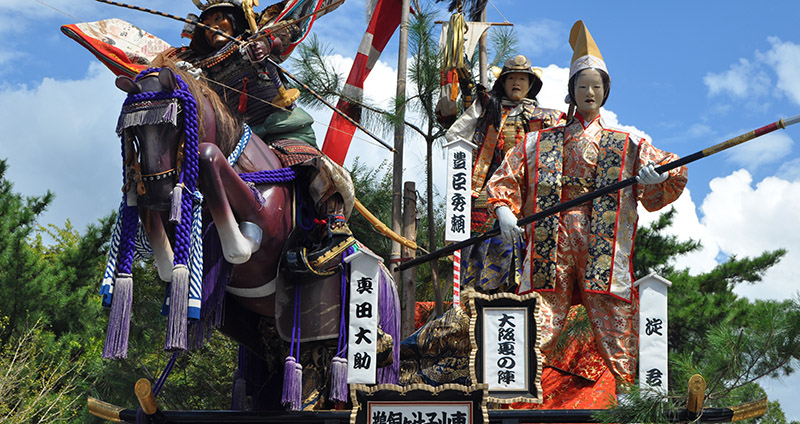 Higher Stage
On the higher stage, samurai dolls and hoses are put on there, presenting the scene of fights. There is a pine tree on the center of the stage, red-white flags on both sides of a pine tree: golden and silver balls on the head of a flag –those balls symbolize the sun and moon-, a fan-shaped screen meaning the mountain.

Lower Stage
On the lower stage, decorated curtains are hanged on there. Some of the curtains were drawn by famous painters in the Edo period.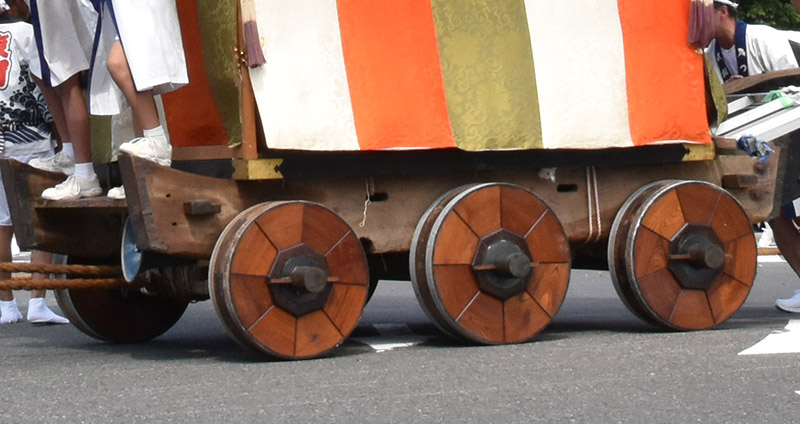 Wheels
There are three wheels on each side of Yama; the middle one of them is smaller than the others to make easier to turn curves.
Yama introduction