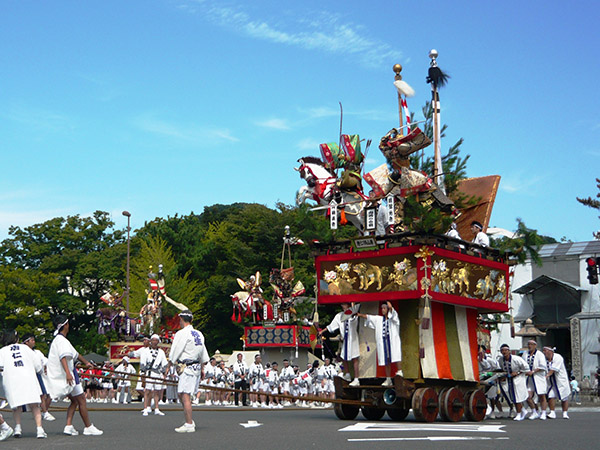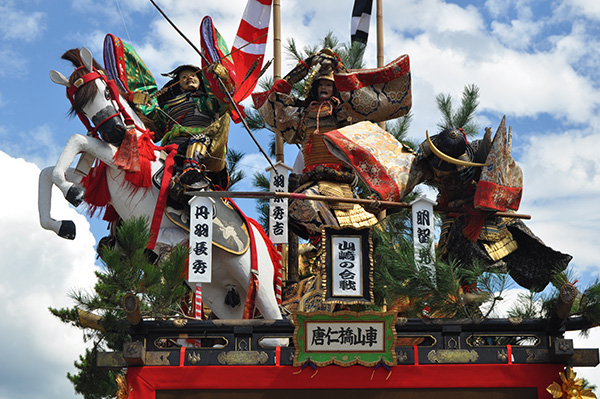 Tojinbashi Yama avoided the burning away in WWII and registered Cultural Property by Tsuruga city in 1961.
The motif of the four curtains hanged on the Yama is "Peonies and a Lion". A lion indicates power and honor; a peony indicates wealth; both of them are often used in various artworks in japan as well as over the world.
The design of the motif was possibly drawn by Maruyama Okyo (1733-1795)-famous Japanese traditional artists-. In the Edo period local people had so large passion for Yama that they perhaps have asked that famous artist to paint the design for the curtain .